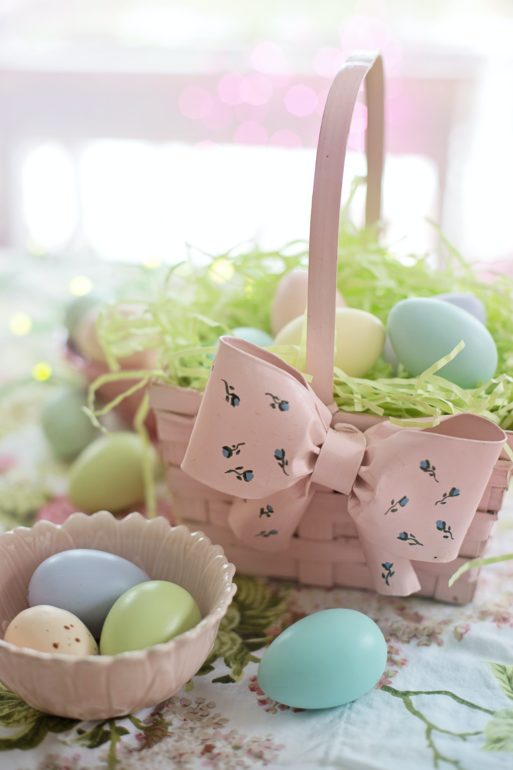 By Lorie Ham
There are many traditions connected with the celebration of Easter—from Sunrise Church services on Easter Sunday, to Easter egg hunts and Easter baskets. Food is also something usually associated with most of the holidays that we celebrate, including Easter.
In the United States, Easter is often associated with chocolate eggs, ham, and hot cross buns. According to the website GoodtoKnow, chocolate eggs were first created in the 19th century, and the real developments in the creation came with the experiments made by the Cadbury Brothers in the 1870s. Another food tradition that I wasn't aware of is that of making Simnel cake. According to GoodtoKnow, there is some debate about the origins of the cake, but it is traditionally made with a layer of marzipan in the middle and on top, and has 11 marzipan balls to represent the apostles – with Judas left out because of his betrayal. GoodtoKnow also has many other Easter recipes listed, together with their history.
According to GermanFoods.org, a traditional German Easter meal consists of lamb, which represents innocence and humility, accompanied by potatoes and fresh vegetables. Festive cakes are also a staple ingredient for an Easter Sunday afternoon Kaffee und Kuchen. You can find recipes for some of these cakes, including the Bee Sting cake, on their website, along with many more delicious German Easter recipes.
Lamb is also a part of Greek Easter traditions. My GreekDish.com has several different Easter lamb recipes, including Greek lamb stew and crispy lamb meatballs. There are also a multitude of yummy Greek breads made for Easter such as Tsoureki and Lazarakia (Greek Lazarus breads).
Mexico takes celebrating the season to a whole other level by having festivals and celebrating the two weeks leading up to Easter. According to Gourmetpedia, Capirotada is a typical dessert of northwestern Mexico that traditionally is prepared on Good Friday for Easter. It is a bread pudding made with bread, dry fruits (raisins, apricots, dried plums), fresh fruits (banana, orange, apple, pineapple), nuts (pine nuts, slivered almonds or chopped walnuts), peanuts, "piloncillo" (raw sugar cane), tortillas, butter, and fresh cheese. As with many lent and Easter foods, it is filled with deep symbolism—the bread represents the Body of Christ and the syrup Christ's blood. The cinnamon sticks are also reminders of the wooden cross and the raisins its nails.
Journey Latin America lists many Easter food traditions in Latin America. A traditional dish in Ecuador during Holy Week is Franesca, a soup made of twelve different beans and/or grains, representing Jesus' twelve disciples, salt cod, eggs, slices of banana, fried bread, cheese, and peanuts.
According to Slow Italy, Easter is a very important holiday in Italy. Their food traditions include lamb (lamb seems to be a reoccurring theme across the world) and eggs—either as part of the Easter lunch or as gifts (chocolate Easter eggs). Another traditional food served in Italy around Easter is Columba, which is a dove-shaped Italian cake that symbolizes peace. They also have a salt pie called Torta Pasqualina that is made of 33 layers of phyllo sheets (the number of years of the life of Christ) following an ancient recipe from Genoa. It is stuffed with artichokes, eggs, and seasoned with marjoram and other herbs.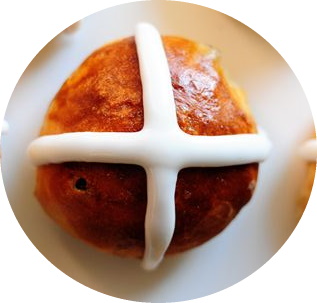 Easter food traditions are as varied by culture and individuals as those for Christmas, and it can be a lot of fun to try new ones! We would love to hear from you on our Facebook page about your Easter food traditions, and be sure to let us know if you try any of these new recipes for Easter this year.